At the Punjab Group of College, there is always something to do after a day of concentrating on studies. There are a variety of clubs and societies which cater to everyone's taste; some are academic in nature, to further your appreciation of what you are studying or gain experience in your field, and some are purely for fun, letting you express yourself and develop your hidden talents. We encourage you to get involved in extra-curricular activities; it's a great way to make friends, learn a new skill, or help a worthy cause.
The Blood Donor Society at PGC has a team of highly motivated students, who maintain a complete data bank of donors that include volunteers from amongst the students, faculty and staff of the college. Society helps in securing timely blood donations in emergencies as well as in routine requirements.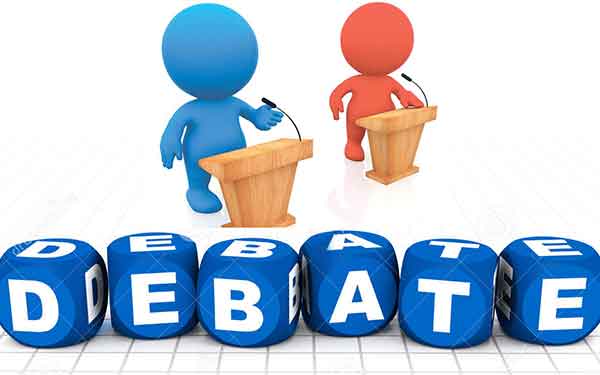 The Society is considered a prestigious outfit that helps students in the art of debating/declamations. The society holds inter-varsity/collegiate bilingual debate on annual basis and awards the trophy to the best team. It also selects the teams of PGC debaters for participation in the inter-varsity/collegiate debating/declamation contests.
Dramas, short plays and skits have always been regular features of the Ushers Clubs' repertoire at Welcome Parties, concerts and other occasions. Now a proper dramatic club is set up to help the students exhibit and enhance their dramatic skills. Through this platform, students gain confidence, improve their public speaking skills and learn to express themselves. This club aims to contribute to personality and character-building through the performing arts. Stage plays encompass not only acting, but also wide range of supporting activities like lighting, sound, set design and management. There is something for everyone who is interested in learning more about how to stage a production. Those looking for fun, excitement and productive teamwork can join the Dramatic Club.
The Movie Club arranges weekly movie shows of a wide variety of high quality foreign and local movies. Movies with intellectual/historical contents are often preceded by a talk from an informed speaker. This helps the audience enjoy a more involved movie show. The movie show continues to be a well attendant recreational/enlightening activity at the campus.
The Music Society of PGC was established to brush-up the innate abilities of students in Singing and Music. Some prominent Pakistani pop-stars such as Atif Aslam, Mustafa Zahid and Band 56ix are product of this club. The society organizes regular workshops on improving instrument-playing skills in guitar-playing, drumming, piano, flute and violin besides inviting eminent musicians to talk out various genres of music such as Classical, Pop, Fusion, Sufi-rock, Pop-rock, Rap, Jazz, Trance etc. The Society also organizes frequent gig-nights, singing competitions and concerts.
Nome De Plume literally means pen name or pseudonym. This society aims to promote healthy reading and writing habits among students. The circle convenes once a month and each session comprises of a selection of a particular book in prose or poetry, followed by discussion on the author, chosen excerpts and important chapters. After the discussion, all members are required to contribute a small review and critique. The sessions are conducted both for Urdu as well as English literature. The circle has celebrated speakers and renowned writers on its guest-list.
Sports are an integral part of the extracurricular activities at PGC. Some highlights of the sports agenda include league tournaments of badminton, basketball, cricket, hockey, soccer, table tennis. Apart from on-campus activities, students take an active part in inter-collegiate tournaments such as Cricket, Badminton, Tug-of-War, Table Tennis and other physical activities.