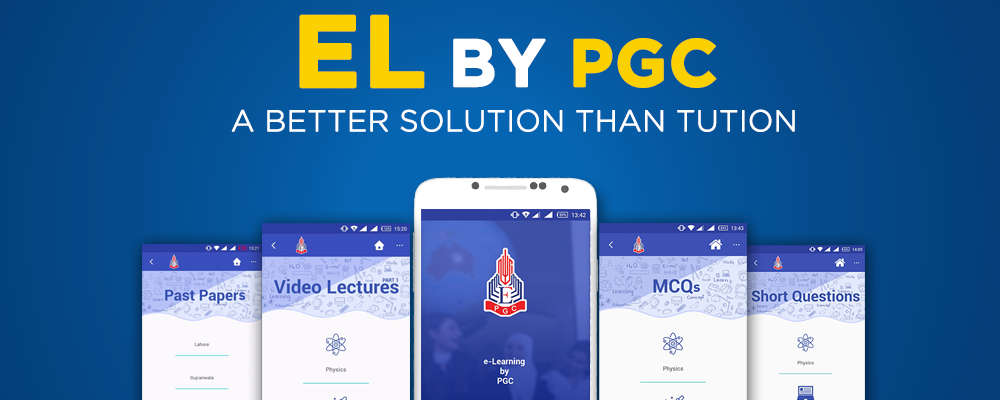 Punjab group provides access to world class education to all the learning enthusiasts. The foremost aim of introducing the e learning app is to open doors of learning at your fingertips and increasing study quality. The app unveils the opportunity to experience the virtual world and learn in a different and easier manner. The trend of education is tremendously changing with the introduction of such innovative and less complex learning app. The design of the app offers "just in time" information and relevant course based material for fast learning.
Definitely, the present era is all about pervasive technology that has substantial engagement with the educational realm. The latest invention makes students well equipped with the tool of knowledge wherever they go and this transformational benefit given to students are embraced by the largest educational network of Pakistan. E learning app modifies your learning style and strengthens the impact of education while increasing your practical skills ultimately leading you to the way of perfection.
Therefore, the intermediate courses have been introduced on the e-learning app where knowledge, answers to questions and remedies to your unsolved problems lies just in your hands. With the inception of this app, students do not necessarily have to carry pile of course books, past papers and notes. As the technological methods holds the fascinating power and draws interest and attention of students within an instant, conventional learning has turned into contemporary learning. It makes learning exclusively simpler as solutions to all the remedies that are available on the app. The feature saves time and solves the unsolved. By using the e-learning app, students will find the new constructive practice more interactive and receptive.
Punjab Group of Colleges (PGC) takes the initiative of delivering following predominant features to enhance learning experience for the students:
Allows the user to prepare for the exams by directly accessing past papers of last 5 years for all the ten intermediate boards on the app for effective learning.
The app offers a bunch of course related MCQs which will benefit you to prepare and practice for the exam. Learning through this feature becomes simple and increases your overall performance.
It also provides short questions and answers retrieved from intermediate syllabus for reviewing and preparing at your own convenience.
Permits the user to enhance their skills and intellect by thoroughly going through Online Video Lectures.
The app is synced with PGC eLearning website and social media portal via Facebook that updates students with information and news regarding Admissions and Test dates.
Increases the level of interest for students by featuring practice keypad. One of the most captivating features where you can learn something new and practice your typing.
The app provides you with an edge to excel in the world of learning, sharing knowledge and producing great results.